Man held over Abuja bus blast in Nigeria studied in Wales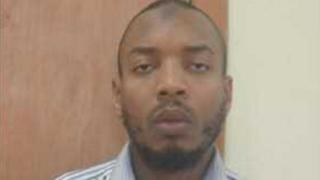 A former Welsh university student has been arrested in connection with a bomb blast at a crowded bus station in Nigeria in which more than 70 died.
Aminu Sadiq Ogwuche was held in Sudan on suspicion of involvement in the Nyanya bus station bombing in Abuja linked to Boko Haram militants.
He studied at the former University of Glamorgan, now the University of South Wales, between 2007 and 2010.
Nigerian authorities suspect he is a "co-mastermind" of the bombing.
A university spokesman said it had had no contact with him since his departure.
The Nigerian authorities said Mr Ogwuche served in the army between 2001 and 2006 but then deserted.
The following year he enrolled as a student at the former University of Glamorgan in Treforest studying "business excellence" but left without completing his degree after almost three years.
The Nigerian authorities said he was arrested at the airport on his return from the UK in 2011 but he was released on bail the following year.
A Nigerian government spokesman said Mr Ogwuche was known to Interpol and that arrangements were being made for his extradition.
During a press conference in Abuja earlier this week, Marilyn Ogar, spokeswoman for the Nigerian Department of State Services described him as "co-mastermind" of the bus park bombing in April.