New domain names set to 'sell' Wales to the world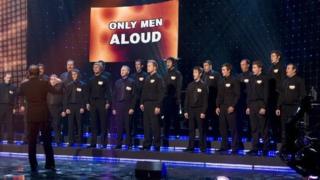 Organisations, companies, performers and individuals will be able to use Wales and Cymru in their internet address names within months.
The Welsh government has announced it will switch from using .gov.uk to use the .wales and .cymru domain names.
First Minster Carwyn Jones said it would "enhance the global presence of brand Wales".
Other bodies including Sport Wales and the National Museum of Wales will also use the domains.
Mr Jones was speaking at the 50th Internet Corporation for Assigned Names and Numbers' (ICANN) conference in London. ICANN oversees the net's addressing system.
"This is an exciting opportunity for Wales to have a distinct presence on the web and I am pleased that we have been able to join other high-profile organisations in leading the way with the switch to .wales and .cymru," said Mr Jones.
He added the move would be economically and culturally beneficial to Wales and would also promote and encourage the use of the Welsh language online.
During the conference the musical director of Only Men Aloud, Tim Rhys-Evans, announced they would be adopting a .cymru .wales domain. They will become the first performing artists to do so.
'Boost orders'
The phased launch of the .wales and .cymru domains will begin in September, with general availability from spring 2015.
Initially it will be restricted, and businesses active in the Welsh market will be given the first option before the domains are opened.
Individuals, companies and organisations will be able to choose to register their domain name in either .cymru or .wales or both.
The prices to use the domains are expected to range from between £15 and £35 each.
While Liberal Democrat AM Eluned Parrott welcomed the Welsh government's intention to adopt the domain she said it should put pressure on domain name registrar companies to price the new domains at a "reasonable level".
'Long awaited'
"The .wales and .cymru domains will be an extra tool for businesses and other organisations to sell Wales to the world," said Ms Parrott.
Conservative AM Suzy Davies said it was "entirely right" the Welsh government was adopting the domains early and said she hoped to hear the Welsh Assembly would be doing so too.
"Online transactions are an increasingly lucrative way for Welsh businesses to boost orders, so making it easier to identify Wales-based suppliers should help promote the Welsh economy," said Ms Davies.
Plaid Cymru's heritage spokesperson Bethan Jenkins said the new domain names had "been long awaited".
She added: "The new domains will give businesses a distinct advantage and it is clearly welcome news that both domains will get equal status and resources and that they will create jobs in Wales".