Ambulance 999 timewasters 'risk lives'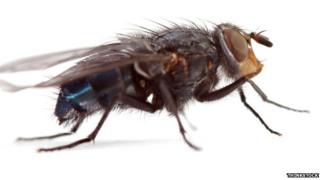 It is not the kind of thing you would normally phone the emergency services for, but for one man 999 was where he turned when he got a fly in his ear.
Another caller wanted to know if green potatoes were poisonous to eat.
They were among more than 31,000 non-urgent calls made to the Welsh Ambulance service in 2013/14, and only three resulted in hospital treatment.
Ambulance chiefs urged people to think twice as genuine 999 callers were being put at risk.
It came as the service revealed the thousands of non-urgent calls to 999 handled by the Welsh Ambulance Service between July 2013 and June 2014.
Calls included:
A man who dialled 999 because he had a fly in his ear (Milford Haven)
A woman who asked whether the green part of a potato was poisonous (Bangor)
A man with a ring stuck on his finger (Burry Port)
A woman whose boiler had broken and had no credit to call the gas board (Swansea)
A woman who dropped a television remote and needed someone to pick it up (Llandudno)
A woman who didn't have enough money to buy a train ticket (Newport)
A mother whose daughter had drunk water from a dog bowl (Swansea)
A woman who was drunk and needed a lift home (St Asaph)
A woman who needed advice because she had fallen out with her brother (Hereford)
A man who had discovered a bruise on his foot (Tywyn)
Richard Lee, head of clinical services at the Welsh Ambulance Service, said: "When people misuse the service it means our precious time is being taken away from someone who really does need our help."
Unless someone was seriously ill or injured or their life was at risk, people should contact their GP or NHS Direct Wales, Mr Lee added.
The 31,219 calls to 999 classed as non-urgent accounted for 7.4% of the total received by the Welsh Ambulance Service in 2013/14 of 423,729.