Federation of Small Businesses wants protection from banks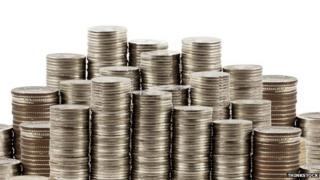 The law needs to change to protect business owners from banks, warns the Federation of Small Businesses Wales.
It comes after some people mis-sold financial products, called interest rate swaps, claim the compensation scheme that is supposed to help them is failing.
Interest rate swaps are accused of pushing firms into administration.
The banking industry says it is working towards compensation and the offers made were fair.
The FSB Wales says the only way to prevent a similar mis-selling scandal in future is for business people running small firms to be offered the same legal protection as individuals.
The current scandal is seen as similar to Payment Protection Insurance (PPI) mis-selling, where banks sold financial products to people who didn't need them, didn't understand them or weren't eligible for them.
Interest rate swaps were sold to small businesses like haulage firms, pubs and vets.
They were told they provided insurance against interest rates rising but many claim they weren't told the costs involved if interest rates went down - as they did - or the charges if they tried to get out of the swap.
It has sent some businesses to the brink, putting workers out of jobs and leading to bankruptcy for owners of some small businesses.
CASE STUDY: 'They are basically judge, jury and executioner'
Jason Hamer, was made bankrupt in 2012. He was sold an interest swap six years earlier. He owned a guest house and student accommodation in Cardiff and a haulage company that employed 60 people.
"We're two and a half years down the line on the redress scheme and now we've got to get a consequential loss claim together which is tens of thousands of pounds to prepare.
"You need forensic accountants and then you need to send to the banks to see what they say and they are basically judge, jury and executioner on it.
"They decide how much they should have sold you and whatever. Unless you can actually take them to court, which is the final stage and it's very difficult to go there being a small person from Wales taking one of the banks to court."
A compensation scheme is in place to try to help victims and its aim is to return small businesses back to the position they were in had they not been mis-sold the swaps.
Firstly, they're supposed to get the money they paid back, with interest.
Secondly, they're also supposed to be compensated for the losses they incurred as a result of being wrongly sold the swap, the knock-on impact.
This second part is proving controversial with some of those who went out of business.
They argue that banks are not adequately compensating them for what they've suffered.
FSB Wales says it may not be possible to repay in full the human cost of the mis-selling, which it says has ruined lives as well as livelihoods.
Conservative MP for Aberconwy Guto Bebb says parliament may need to debate the issue again.
The British Banking Association (BBA) says the industry is working towards compensating those who have lost out and the offers being made are fair.