£7m pot to help boost rural economy in Welsh counties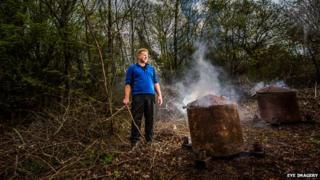 Up to £7m could help boost the rural economy of three north Wales counties, and people are being invited to say how they would like it spent.
Rural development agency Cadwyn Clwyd hopes to allocate the EU money over six years for projects in Wrexham, Flintshire and Denbighshire.
Projects backed by the agency include Mold Food Festival and the Pwllglas Community Shop near Ruthin.
The agency is consulting for a month on how best to invest the cash.
It has previously secured £14m of European funding for projects in Denbighshire and Flintshire.
Its remit for the next round of bursaries will include rural areas of Wrexham county borough.
New projects are expected to see over £2m in each of Flintshire and Wrexham while Denbighshire receives just under £2m.
The money comes through the European Agricultural Fund for Rural Development (EAFRD) through the Welsh government's rural development plan.
Cadwyn Clwyd manager Lowri Owain said: "We hope this will be an extension of the successful series of programmes which we have been running in Denbighshire and Flintshire and which now has the potential to continue through to 2020.
"If we can secure this funding then it will represent a massive vote of confidence in the work we have been doing across all aspects of rural life from tourism, food production and job creation to improving community facilities and encouraging the arts.
"We have a great chance of securing this money and now it's up to the public to decide what the communities needs are and how this money can best be used."
Cadwyn Clwyd says the public can take part in the consultation online or at events it is holding across the three counties in August.