Swansea council sick leave falls but still twice UK rate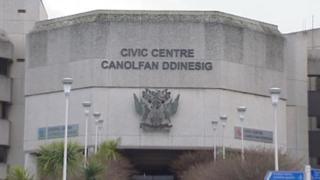 Sick leave at Swansea council has fallen but still remains twice the rate for the UK, new figures show.
The local authority said sickness absence by its employees fell by an average of 1.5 days a year in 2013-14.
The local authority set a target for the last financial year of 10 days absence per year per staff member, but actually achieved 8.8 days.
Nationally the average amount of sickness, including public and private sectors, is 4.4 days.
Adult social services topped the sickness table with 15.1 days.
A Swansea council spokesman said: "We are working hard to work with staff to reduce sickness absence.
"In addition, the authority has arrangements in place to support staff with sickness absence issues. We will continue to work to reduce it."