Horizon: £2k grants to boost emerging Welsh music talent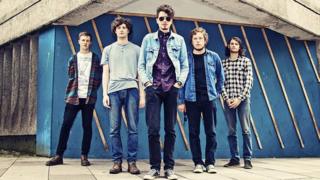 Bands or music artists in Wales will be offered grants of up to £2,000 under a talent-boosting partnership between BBC Wales and the Arts Council of Wales.
The two-year Launchpad fund aims to help up to 50 Wales-based artists writing, producing and performing original contemporary popular music.
The fund is part of the Horizons scheme aimed at developing emerging new music talent.
Entries for 2014 will close at midnight on November 2014.
Applicants for the fund must have had their music played on BBC Radio Cymru or BBC Radio Wales.
Horizons project manager Bethan Elfyn said: "We want to hear from bands and artists who are just setting out on their careers and who need a bit of a boost.
"It might be that you're an artist who has an opportunity to tour, but can't meet the costs of a van, or that you have had positive feedback on your demo but want to record professionally.
Helping hand
"The Launchpad fund is here to help you."
Lisa Matthews, from the Arts Council of Wales added: "Right now there's a real boom in Welsh music popularity and this partnership with BBC Wales demonstrates our commitment to supporting artistic excellence right across Wales.
"The Launchpad fund will help talented bands and artists to further their careers by providing them with vital access to finance they need."
BBC Cymru Wales and the Arts Council of Wales joined forces in March to look for 12 new artists to support over the next year as part of the Horizons scheme.
More than 300 applied for a place in the project and in April 12 were chosen.