Kirsty Williams calls for 16-year-olds to be given vote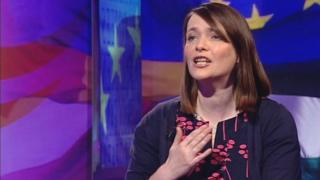 The voting age should be changed to 16, according to Welsh Liberal Democrats leader Kirsty Williams.
Ms Williams said 'there must be no going back' after more than 100,000 16 and 17-year-olds registered to vote in the Scottish referendum.
In a statement, she said: "We can't allow this momentous occasion to be a one-off.
"The Scottish referendum must be used as a springboard for votes at 16 to be extended to all elections.
"It's terrible to think that many of the young people who took part in such an important vote will now again be excluded."