New DNA project could give insight into history of Wales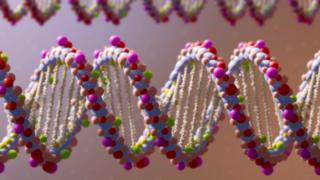 A cutting-edge DNA test could determine how Welsh you are, and help reveal the history of Wales.
The Cymru DNAWales project is asking people who either live in Wales, consider themselves Welsh or who have Welsh ancestry to take part.
They are asking people to buy 'Spit Kits' - which cost £170-£200 - to provide a specimen of their saliva to be analysed for their DNA.
The research is expected to take two to three years.
The multi-media project is a collaboration between S4C, the Western Mail, the Daily Post, Green Bay Media and research company ScotlandsDNA.
S4C Chief Executive, Ian Jones, said: "S4C is proud to be a principal partner in a ground-breaking project which will literally rewrite the history of Wales and the British Isles.
"This project is an integral part of our dynamic multi-platform strategy and by working with a range of forward-looking organisations, we are helping to create a legacy that will last as long as our nation and culture live and thrive."
Questions DNA could answer
Where did the people who would come to be the Welsh originate?
Who were the first farmers in the hills and valleys?
What influence did the Romans and their legions have? Or the Vikings?
Can the bloodlines of Dark Ages Welsh kings be found?
What happened to the Tudors?