71% in Wales back funding change - BBC/ICM poll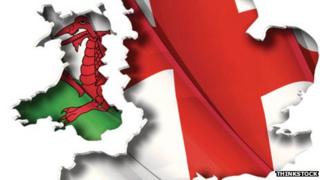 Nearly three-quarters of voters think the current system of funding for the Welsh government needs to be changed, according to a poll for BBC Wales.
The funding formula for the UK nations, drawn up in the late 1970s, is facing fresh criticism in the wake of the Scottish referendum result.
There have been fears Wales misses out to the tune of £300m a year.
A poll by ICM/BBC Wales found 71% agreed that changes are needed "because Wales loses out" to Scotland.
The so-called Barnett formula was thought up by former Treasury minister Joel Barnett as a short-term fix.
Under it, extra funding - or cuts - for the nations from Westminster are allocated according to population size as budget plans change.
But Labour, Conservatives and the Liberal Democrats have pledged that the formula for Scotland will not change after last week's "No" vote for independence.
The poll found that only 15% of people said the system should be left as it is.
Labour leader Ed Miliband said on Wednesday his party would look at ways of dealing with the funding problem if it won the election, but ruled out scrapping the system altogether.
"The Barnett formula stays but we absolutely will look at the specific issues that Wales faces," he said. "It's an undertaking that's part of our spending review."
Welsh Secretary Stephen Crabb has also suggested that funding for Wales would be looked at in the wake of the Scottish result.
The Liberal Democrats have suggested "topping-up" the Barnett formula to plug any spending shortfall, while Plaid Cymru want the system replaced altogether.
Economist Prof Gerry Holtham told BBC Wales' Week In Week Out programme the case did not look as strong for Wales from over the border.
"I don't think the English or British government is going to give Wales another X hundred million. We can make an argument that if we were part of England we'd be getting it," he said.
"If we used their needs-based formula we'd get a bit more money but [we're] already getting a transfer per head which is higher than anywhere else in Britain. "
ICM Research interviewed a random sample of 1,006 Welsh adults aged 18 or over by telephone on 19-22 September 2014. Interviews were conducted across Wales and the results have been weighted to the profile of all adults. ICM is a member of the British Polling Council and abides by its rules.