Murco petrol stations sale confirmed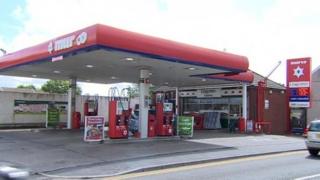 The firm selling the Murco oil refinery in Milford Haven has sold all its UK petrol stations.
Murphy Oil have sold 228 petrol stations - 78 of them in Wales - to Motor Fuel Group (MFG) in a deal Reuters say is worth £200m.
The company revealed in July that a deal for the refinery had been signed with the Klesch Group, safeguarding 400 jobs at the site.
The petrol stations will retain the Murco brand and name.
Bryan Kelly, of Murphy Oil Corporation, said: "We are pleased to announce the completion of this transaction, in line with the company's strategic priorities."