Children, 13, arrested for drink-driving, figures show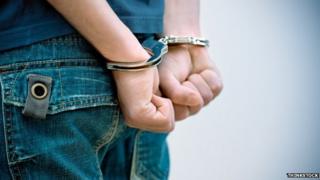 Children as young as 13 have been caught drinking and driving in Wales, new police figures show.
A total of 493 under 18s were arrested across the four force areas between 2008 and 2013, with 114 of those aged under 16.
South Wales Police had the highest figure with 219, and also recorded a rise in the number of such arrests between 2012 and 2013.
A total of 6,558 under 18s were caught across the UK during the same period.
The records were released following a Freedom of Information request by in-car camera provider Nextbase.
A Department for Transport spokesman said it was taking steps to strengthen enforcement around drink-driving, including allowing roadside breath tests to be used as evidence in court cases and removing the right of drivers to demand a blood or urine test at a police station, which can give them time to sober up.
The spokesman added: "Under-age driving is illegal and no person under the age of 17 should be driving a car.
"We have tough laws in place to tackle those caught driving without a licence."