Powerhouse team to drive investment into Cardiff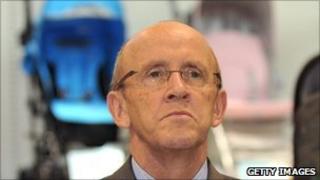 A powerhouse of businesswomen and men has been chosen by the Welsh government to drive investment into Cardiff.
Ex-chief executive of Standard Chartered Bank Lord Davies of Abersoch, Barclays' Rhian Bliss and Trudy Norris-Grey from Microsoft are among the team.
The Welsh government wants to attract London-based companies to Cardiff's enterprise zone.
It is the only UK zone of its kind that focuses on financial and professional services.
"The new members will strengthen the financial and professional services sector panel, which provides me with very valuable advice on how we can help this important sector grow," said Economy Minister Edwina Hart.
"They all have a proven track record in their field and also have the benefit of a network of senior contacts within the sector and beyond."