Merger talks held by Blaenau Gwent and Torfaen councils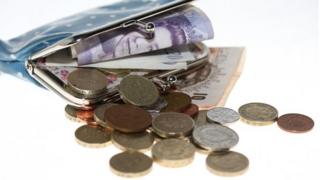 Two south Wales councils are to hold talks about the possibility of merging.
The leaders of both Blaenau Gwent and Torfaen councils have agreed to host meetings at each authority later this month to put the idea to councillors.
Hedley McCarthy from Blaenau Gwent Council said such a move could "alleviate current financial pressures" on authorities.
Welsh government ministers have indicated that they want the number of councils to drop from 22 to 10 or 12.
Merger talks
Last week, Rhondda Cynon Taf voted to begin talks on merging with Merthyr Tydfil, which has also had exploratory talks with neighbouring authorities.
Denbighshire and Conwy have indicated similar views while Newport has said it does not want to merge with Monmouthshire, and Wrexham has signalled it is unwilling to join with Flintshire.
The issue has been prompted by recommendations from the Williams Commission on the future for local government in Wales.
It also comes as the Welsh Local Government Association claims the nation's 22 councils need to save £900m by 2018 from their budgets.
Incentives
Torfaen council leader Bob Wellington said: "Local government is evolving and the pragmatic view is that the status quo is no longer an option."
Blaenau Gwent council leader Hedley McCarthy added: "We have now reached a tipping point.
"We have a duty to explore options for a voluntary merger which could alleviate current financial pressures and could also benefit from support and financial benefits from the Welsh government."
Blaenau Gwent and Torfaen have agreed to hold special cabinet meetings simultaneously on Monday 20 October.