Cut arts and tourism, Ceredigion residents say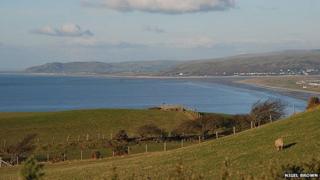 People living in Ceredigion say they would be willing to see cuts to some services like tourism and the arts to help their council make savings.
The authority had asked for their views over the summer about how to deal with tightening budgets and less cash.
More than 1,100 surveys were completed and the council said there was little support for privatising some services.
It said responses showed an "overwhelming desire" for the status quo to be maintained.
The Welsh government has announced that the local government budget will fall by more than £190m (4.1%) next year.
The council said it wanted to use the views from the 'It's Time to Talk Cuts' consultation to help it decide the way forward.
It found:
There was little support for using the private sector more to provide services. But there was some support for increased involvement from health boards, community councils, charities and community groups.
If there are cuts, most people wanted to see them in areas including the arts, welfare and housing benefit, private housing, tourism and bilingual services.
The majority of residents did not support working with other councils to provide services. However, more were willing to consider this for a small number of services, such as play areas, tourism, the arts, sport and leisure, adult education and training and welfare advice.
The 1,118 surveys were completed in Ceredigion during August and the beginning of September, and residents also gave their views on social media.
The council's cabinet and senior officers will use the responses when they are developing its budget proposals for the future.