Wales' school curriculum needs 'significant change'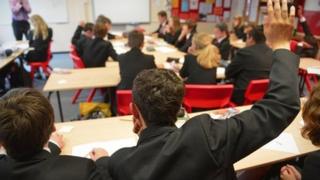 The man tasked with carrying out a review of Wales' school curriculum has said significant changes are needed.
But Prof Graham Donaldson says there are many strengths in the education system and will report his full findings in the new year.
He and his team visited 58 schools across the country, hearing the views of head teachers, teachers, pupils and, where possible, parents.
Prof Donaldson made his comments in a letter to Education Minister Huw Lewis.
In it, he said: "While the evidence suggests a need for significant change, there are many real strengths in Welsh education upon which we can build.
"The report is likely to present proposals which will have significant implications for how we frame the purposes of the curriculum."
Prof Donaldson added they have also met an extensive range of organisations and individuals representing a wide spectrum of Welsh opinion.