Work begins on £2m hospice at Carmarthenshire monastery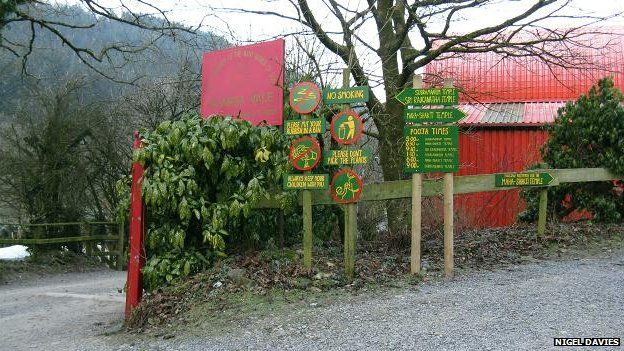 Work has begun on a £2m residential hospice at a multi-faith monastery in Carmarthenshire.
Skanda Vale monastery, near Llanpumsaint, already offers day-care facilities free of charge to terminally ill people across Carmarthenshire, Pembrokeshire and Ceredigion.
Now the new six-bed unit will mean patients can stay overnight.
Doors are due to open in November 2015, when Skanda Vale say it will offer inpatient respite and end of life care services that are not currently available anywhere in the three counties.
The unit will be staffed by the equivalent of five full-time palliative care professionals, although everyone working there will give their time on a voluntary basis.
Formed in 1973, Skanda Vale embraces all faiths.
As well as their hospice work, they also care for a variety of abandoned animals, and cater for around 90,000 pilgrims annually.