Door to door international travel from Cardiff and Swansea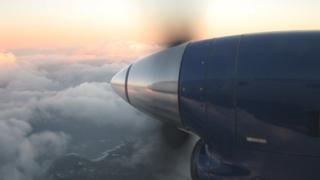 Connected travel from Cardiff and Swansea to long haul destinations have been created by a link-up between two rail firms and British Airways.
The single booking means passengers can get the next train or flight if a connected service is delayed or missed whether from Swansea to Sao Paulo or Cardiff to Cairo.
The service covering south Wales and the west of England includes First Great Western and Heathrow Express.
It is due to start on Friday.
Independent newspaper travel editor Simon Calder said the idea was to make journeys seamless but was nothing new.
He said problems can arise when travellers miss connecting services and may have to pay additional costs.