North Wales Police issue theft warning over cycling route app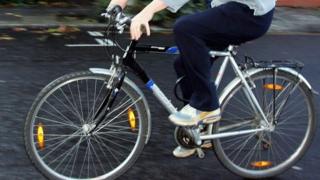 Cyclists in north Wales have been warned about using apps which gives details of their routes after thieves used them to steal bikes.
North Wales Police said internet logs created by the tracking apps, which are popular with cyclists, are being used to locate where bikes are kept.
They are warning app users to check their security settings to prevent thieves using the data.
Insp Ceri Hawe said: "Do not give away too much information."