Aberystwyth debate on whether Welsh rock lacks fury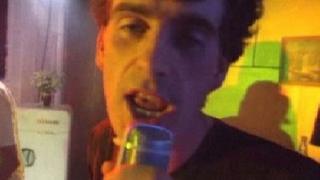 Has Welsh rock gone soft? That is one of the questions being debated by leading figures in the nation's music industry this weekend.
An event in Aberystwyth will look at a seeming lack of hard-hitting messages in current Welsh language music.
Those taking part include members of influential Welsh bands of the 1980s.
"Where's the fury and belief that songs can deliver real change for us in Wales?" says organiser Iolo Selyf James, of band Y Ffug.
James continued: "It's right for people to ask - where's the next generation of genuinely revolutionary bands like Anhrefn, Y Cyrff and Datblygu?".
The debate will be whether the best songs are political and if the Welsh music scene has got too comfortable after the high profile language campaigns of the 1970s and 1980s, which included figures like Geraint Jarman and Dafydd Iwan.
Among the speakers are Griff Lynch, lead singer of indie band Yr Ods, Pat Morgan, of Datblygu and Rhys Mwyn, now a manager.
Mwyn was bassist with punk band Anhrefn (Welsh for Disorder) and became a label boss.
The group, along with Datblygu, became favourites of the late Radio 1 presenter John Peel and toured across Europe.
"Since Y Blew in 1967 [acknowledged as being the first rock band to sing in Welsh] Welsh rock artists have been a lot more than 'musicians,'" he says.
"If it was just about music, the words wouldn't matter"
James, also a member of Welsh language society Cymdeithas yr Iaith Gymraeg, said he was keen to hear the opinions of those innovators of the "protest singing scene" and how they assessed the current situation.
The event is being held on Saturday at Merched y Wawr Centre in, Aberystwyth.