Transport police chief denies suspending whistleblowers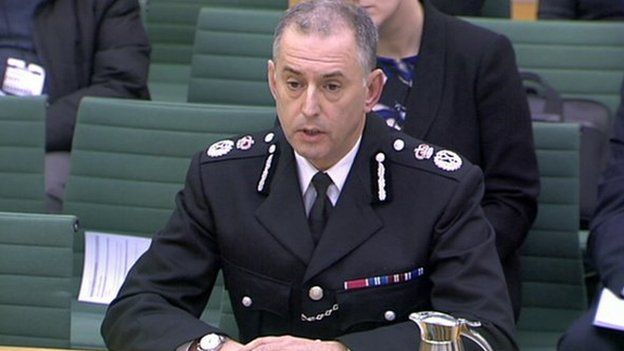 The chief constable of British Transport Police has denied suspending staff for whistleblowing over concerns about data handling.
Paul Crowther told MPs he took allegations of incompetence "very seriously".
Three police staff based in Cardiff had told BBC Wales the safety of police and public had been put at risk.
Home Affairs Committee chairman Keith Vaz said the MPs were "not pleased" to hear of the suspensions.
He had called Mr Crowther to give evidence at the House of Commons following the revelations.
One of the whistleblowers who spoke to BBC Wales was a retired detective chief inspector with 30 years experience.
Jon Williams took on a job in April 2013 to review information British Transport Police had on people relating to issues such as criminal records and the likelihood of violence or sexual offences.
He said he and two colleagues who raised concerns about the quality of data management were told in July 2014 they were being investigated for bullying.
After being suspended in August, they resigned in October and launched a case for constructive dismissal.
At the House of Commons on Tuesday, Mr Vaz asked Mr Crowther why the force had suspended people who were whistleblowers.
He said: "Don't they supply a public service - shouldn't we know when things are going wrong?"
Mr Crowther said he did not accept that they were whistleblowers.
"I think they are people who have a sense of grievance and they are pursuing that through an employment tribunal," he said.
However, at the end of the session, Mr Vaz said: "This is very bad, Mr Crowther. We are not pleased. We are not satisfied. We want to see this put right immediately. Please write to us in a month."
Mr Crowther said that he too wanted to see it "put right".
Related Internet Links
The BBC is not responsible for the content of external sites.