More police patrols in south Wales after terror attacks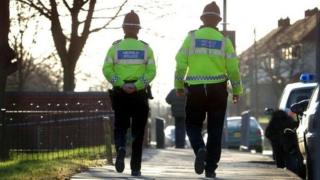 Police patrols will be stepped up across south Wales following recent terror attacks in Paris and raids in Belgium.
South Wales Police said it had a number of security arrangements and tactics in place to ensure it was prepared for any such incidents.
Business and places of worship have also been asked to review their security.
The force said there was no specific threat, but people should be vigilant.
Ass Chf Cons Nikki Holland said: "We have responsibility for keeping people safe across all communities and our response to the threat from terrorism is constantly assessed and reviewed, with policing operations shaped appropriately and based on the latest intelligence analysis."
"South Wales Police has an excellent relationship with all our communities and your continued support in promoting these positive links is greatly appreciated," she added.