Conwy council hit out over local government reforms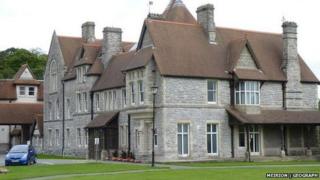 Councillors have accused a Welsh government minister of trying to undermine their hard work.
Conwy council's cabinet said it was dismayed over local government reform plans and Leighton Andrews' comments.
The public services minister promised to cut costs and "challenge" local government culture, limiting councillors' terms of service.
Deputy leader Ronnie Hughes said the white paper failed to deliver a "compelling vision".
A plan to cut the 22 Welsh councils to 12 has been proposed.
But last week Mr Andrews rejected voluntary mergers by six of the 22 councils for lacking a "compelling vision", including Conwy council joining forces with Denbighshire.
The white paper outlines the Welsh government's response to the Williams Commission, which in January 2014 called for a cut to between 10 and 12 councils, along with ideas to reform the way local authorities operated.