Wales needs 550 new foster homes, charity says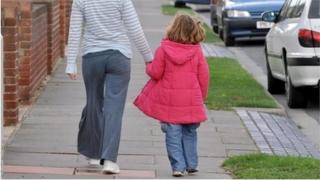 More than 500 foster families are needed in Wales to stop children ending up in care homes, says a charity.
The Fostering Network Wales said without new foster carers, siblings face being split up and moved away from other family and friends.
More than 4,450 children are currently living in foster homes every day in Wales.
Fostering Network Wales director Emily Warren said the experience can be rewarding.
"Children and young people come into care for a wide range of reasons, but all come needing professional, dedicated and compassionate support," she added.
"Foster carers are remarkable people who open their homes to some of the most disadvantaged children and young people in Wales."