Number of dog and cockfighting cases increase in Wales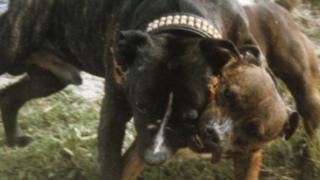 Reports of organised dog and cockfighting in Wales have risen by 57%, new RSPCA figures reveal.
A total of 33 incidents were reported in 2014, compared to 21 in 2010, despite animal fighting being banned for 180 years.
RSPCA chief inspector Ian Briggs said: "It disgusts me there are individuals who take pleasure in watching animals brutally fight each other.
"They often cause horrific and sometimes fatal injuries."