Multi-million payout for boy after difficult birth at Wrexham Maelor Hospital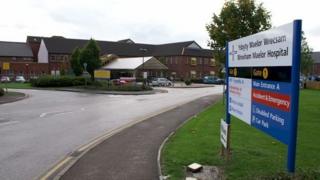 A boy facing a lifetime of disability following his difficult birth at Wrexham Maelor Hospital is to receive a multi-million pound NHS damages payout.
The boy, who is now 12 and cannot be named, was starved of oxygen when born leaving him with cerebral palsy.
As a result, he will need round-the-clock care for the rest of his life.
Without accepting liability, the Betsi Cadwaladr University Health Board agreed to settle the case at the High Court in London without a trial.
An exact payout sum has not yet been agreed, but is expected to run well into seven figures as it will have to provide ongoing care for the boy's lifetime.
Approving the settlement, Mrs Justice Swift said: "This settlement is a reasonable one, it will give this boy's parents an element of reassurance about his future."