Assembly commission 'not asked' over James Bond film, claims AM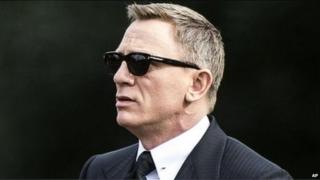 The official assembly body was 'not consulted' over a James Bond filming request, says one of its members.
Liberal Democrat AM Peter Black said the decision to refuse to allow filming in the debating chamber was not discussed with the Assembly Commission.
Mr Black, one of five cross-party members of the commission, criticised the decision.
Assembly officials said requests to film in its buildings are dealt with on a case-by-case basis.
But Mr Black told BBC Wales' Sunday Politics programme: "The commission itself, as far as I'm aware I certainly wasn't, were not consulted on this decision."
"If I'd been asked and if it had been my decision I would have said yes. This is an iconic production."
The commission is an all-party group, including the presiding officer. It is responsible for the assembly's property, staff and services provided to AMs.
Former presiding officer and Plaid Cymru AM Lord Dafydd Elis-Thomas told Sunday Politics Wales: "I am devastated that the most iconic location in Wales is not being made available to the internationally most attractive film."
An assembly spokesman added: "The request by James Bond to use the Siambr (chamber) was turned down and they were offered alternative locations on the estate which they subsequently declined."