Police 'approach Home Office in retirement bailout plea'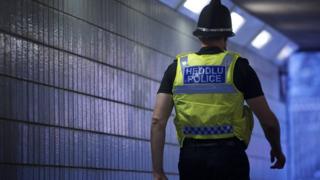 Police forces in Wales and England have asked the Home Office about a multi-million pound bailout if they lose a legal action by officers who were forced to retire, the BBC understands.
Nearly 150 officers from South Wales, North Wales and Gwent forces want compensation from their old employers.
Officers were forced to leave after 30 years' service under regulation A19, used by 15 forces to make savings.
The Home Office said it was not talking to individual forces about A19.