Skin cancer kills 130 people annually in Wales, charity says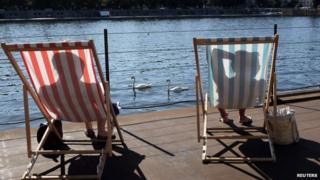 New figures have shown 130 people die from skin cancer in Wales every year.
It comes as Cancer Research UK has revealed around 730 people in Wales are diagnosed with malignant melanoma annually.
It is the second most common cancer in people aged aged 15 to 34.
Over-65s are around seven times more likely to develop the disease compared with 40 years ago, the charity said.
A boom in cheap package holidays in the 1960s is one of the reasons behind the "worrying rise" in skin cancers in pensioners, Cancer Research UK suggests.