Terror arrest men plead not guilty at the Old Bailey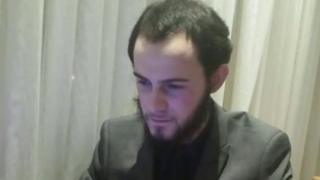 Three men accused of helping a 17-year-old Cardiff boy leave the UK to join fighters in Syria have pleaded not guilty to terrorism charges.
Kristen Brekke, 19, of Grangetown, Cardiff, Forhad Rahman, 20, of Cirencester, and Adeel Ulhaq, 20, of Nottingham, all appeared via videolink for the hearing at the Old Bailey.
They are charged with preparation of terrorist acts.
They will next appear at the Old Bailey on 25 June for a four week trial.
The three men are all charged with preparation of terrorist acts with the intention of assisting an individual - who cannot be named for legal reasons - to commit acts of terrorism.
Mr Rahman is also charged with two counts of possessing a document likely to be useful for terrorism.
In addition, Mr Ulhaq is charged with entering into or becoming concerned in a terrorist funding arrangement.