Winston Roddick launches child sex crime team for north Wales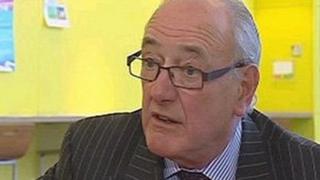 A specialist team is being set up in north Wales to combat sex crimes against children, the police and crime commissioner's (PCC) office has said.
North Wales PCC Winston Roddick said he was responding to the "prevalence and escalation" of that type of crime.
A summit on child sexual exploitation will be held in St Asaph on 14 May.
He added: "I have acted after we saw from the incidents at Rotherham and other parts of the country a staggering amount of child sexual abuse."
Details of the proposal are outlined in the PCC's police and crime plan.