£1m plan to tackle liver disease rise in Wales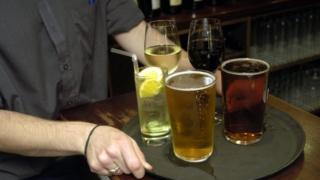 A new plan to tackle the rising number of people with liver disease in Wales aims to improve early detection and speed up referrals.
Liver disease deaths have more than doubled in the past 20 years, largely due to an increase in obesity, alcohol misuse and blood borne viral hepatitis.
The plan, backed by £1m Welsh government funding, hopes to increase clinical expertise in the disease.
It will also encourage people to take more responsibility for their health.