Schoolchildren get awards from Show Racism the Red Card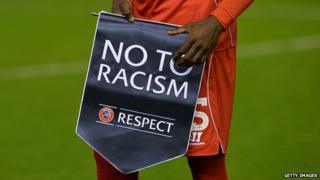 Schoolchildren from across Wales will be given awards for their work on an anti-racism in sport project.
Pupils are heading to Cardiff on Wednesday to collect awards from charity Show Racism the Red Card.
There were entries from schools in 202 of Wales' 22 local authority areas.
Charity ambassador Lisa Rogers said: "Show Racism the red card works on the very basic premise that if you want to get rid of racist attitudes, the people you need to talk to are children."