RSPCA Cymru launches campaign to ban wild circus animals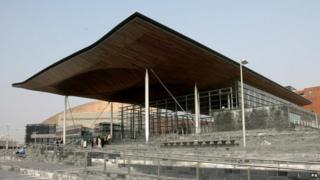 A campaign to ban the use of wild animals in travelling circuses in Wales has been launched by RSPCA Cymru.
The charity has raised concerns about the temporary housing, forced training and performance of the animals.
Political campaigns manager Martin Fidler Jones said the Welsh government should ban the "outdated practice".
The Welsh government said it would be writing to the UK government about the issue.
The charity is now urging supporters to sign a petition, which will be submitted to the National Assembly for Wales' Petitions Committee in October.
Mr Jones said: "The Welsh government acknowledges the strong support which exists for a ban, and had previously invited the UK government to legislate on their behalf on the issue.
"But following delays, it is now time for the Welsh government to bring forward their own proposals so the use of this outdated practice in circuses touring Wales is finally brought to an end."
In response, a Welsh government spokesman said: "As set out in our Animal Health and Welfare Framework, the way we treat animals is an important reflection of our society's values.
"As we have previously made clear, we are prepared to work with the UK government to find a solution to the use of wild animals in circuses and will be writing to them shortly to discuss their proposals."