Health boards get £2.5m to tackle hospital bed-blocking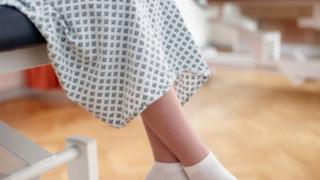 Health boards have been handed £2.5m to tackle delays in people being discharged from hospital.
The problem - known as bed-blocking - happens when support is not available in the community for patients.
The Welsh government money will support a "series of measures" to "free up hospital beds for people who need them", Health Minister Mark Drakeford said.
In December, 435 people experienced delays in being discharged.
More than half of the delays occurred because community care assessments were not carried out quickly enough, older people were selecting a care home or patients were waiting for a care home places to become available.
The investment is part of the Intermediate Care Fund which was set up to integrate health and social care, maintain people's independence in their own homes and prevent unnecessary hospital admissions.