Call for harsher charges for drink drivers who kill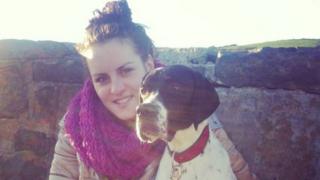 Nine in 10 people in Wales want drug or drink drivers who kill to be charged with manslaughter.
Figures from the road safety charity Brake also showed 68% of people think drivers who kill should be jailed for a minimum of 10 years.
Almost 90% think those who kill while breaking the law should be charged with dangerous rather than careless driving.
The average prison sentence for a driver who has killed someone is less than four years.
Brake's Roads To Justice campaign, which included the survey of 1,000 people, is backed by Ceinwen Briddon from Cross Inn, New Quay, Ceredigion whose 21-year-old daughter Miriam was killed by a drink driver in 2014.
Gareth David Entwhistle, 35, of Ciliau Aeron, Lampeter, admitted causing death by careless driving while under the influence of alcohol and was jailed for five years.
He was three times over the legal drink-drive limit.
Gary Rae from Brake said: "There are too many families who suffer the double trauma of losing a loved one in a sudden and violent way, and then witness the judicial system turning its back on them.
"People we work with tell us they are left feeling betrayed by the use of inappropriately-termed charges and lenient sentences. Drivers who kill while taking illegal risks are too often labelled 'careless' in the eyes of the law, and then given insultingly low sentences when their actions can only be described as dangerous and destructive."