High street disability access 'needs more progress'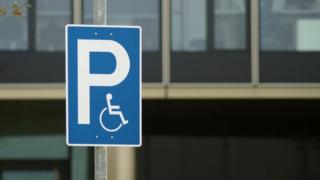 Not enough progress has been made to improve disabled access to Welsh high streets, a charity has said.
Disability Wales told Good Morning Wales there has been some improvement in the seven years since its Streets Ahead report but more needs to be done, more quickly.
The 2008 survey found problems with communication, attitude and access to shops and public spaces.
The Welsh Local Government Association (WLGA) said improvements had been made.
Simon Green, 40, of Bridgend, said he has had to spend extra money on a lighter wheelchair so he can access the town's high street.
"A non-disabled person can more or less go where they want, when they want, how they want," he said.
'More commonsense'
"For a disabled person that's not always the case. And these things do stop disabled people going out and leading a normal life."
Mr Green, who has a condition which causes tumours to grow in his body, said there are only some areas with dropped curbs.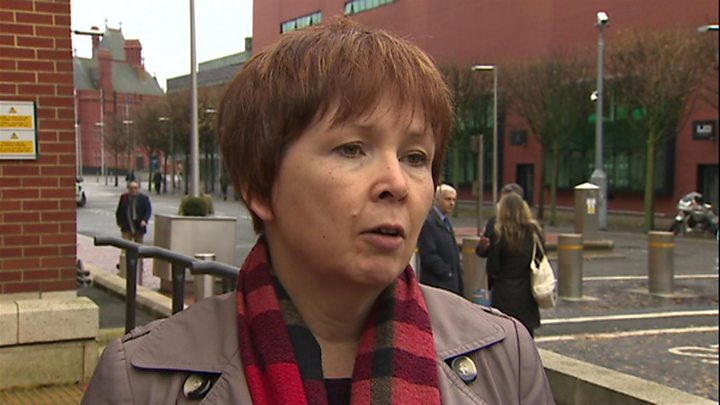 He added: "A little bit more commonsense is needed when they are planning these routes. They need to ask disabled people: 'Which way is the best way for you to go?'"
Bridgend council said it had recently consulted on partially restoring vehicle access to the town and the majority of disabled participants had welcomed the move, however, it added this had not been an easy process and it recognised people may have contradictory needs.
Rhian Davies, chief executive of Disability Wales, said the high street in general can still be a "bit of a no-go area" for disabled people.
Paralympian Baroness Tanni Grey-Thompson said there had been a lot of progress but it "probably just needs to be better".
"It is difficult because you are trying to combine lots of different impairments to make things accessible, but it still is a challenge out there," she said.
"Probably the biggest challenge is the smaller shops who might think it's not reasonable to make adjustments, who might say they don't have enough money to put a ramp in or put a lift in, but they're the ones that can really severely restrict choice."
The abuse of blue badge disability parking was also an issue, Baroness Grey-Thompson added.
Ellen ap Gwynn, leader of Cereigion council and the WLGA's spokeswoman for equality, said improvements have been made overall since the charity's 2008 report and local authorities have been complying with the law.
She said: "All county councils have a legal responsibility and they do take their equalities duties seriously."
The WLGA and Disability Wales said there was also an onus on retailers to make sure they train staff and make stores more welcoming.
The British Retail Consortium said its members work hard to ensure shops are as accessible as possible but retailers can be restricted on what reasonable adjustments can be made to certain buildings.
Meanwhile, the Welsh Government said it provides support and guidance on planning to local authorities.