Police warn dog owners after 'devastating' sheep attacks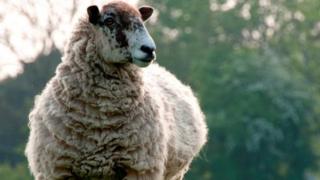 Police are urging dog owners to be responsible following attacks on sheep ahead of the lambing season.
Officers from North Wales and Dyfed-Powys police forces have tweeted photographs of sheep which have been injured or killed in dog attacks.
A rural crime team has published a montage of distressing pictures.
The caption reads: "This needs no words or music. Just time to reflect on the devastating impact an irresponsible dog owner can have."