Warning after farm gate thefts in Newport and Cardigan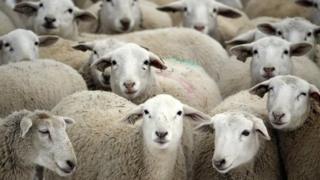 Farmers have been warned to be extra vigilant after eight 12ft-wide steel gates were stolen from farms in Newport, Pembrokeshire and Cardigan in Ceredigion.
Dyfed Powys Police are investigating the thefts which were reported in the last few days.
Sgt Gareth Jones said the thefts were probably pre-planned due to the size of the gates.
He urged residents to be extra vigilant of suspicious behaviour around farms.
Scrap metal dealers are also asked to call the police if anyone tries to sell them the gates.
Sgt Jones said: "The loss of equipment, metal and livestock may not be noticed immediately, and its detection can often be difficult and it has an impact on people's livelihoods."