Major trauma centre: The case for Morriston, Swansea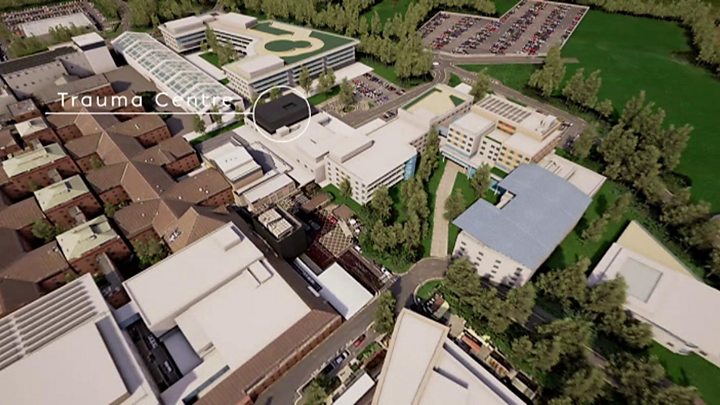 Swansea's Morriston Hospital has 700 general beds, 22 operating theatres and 70 critical care beds and the focus of the bid is on its location.
Advantages:
One of its key arguments is "location, location, location." It is close to the M4 and A465 Heads of the Valleys road. It already has a heli-pad. It will be able to reach a wider sweep of the population - including west Wales - for the so-called "golden hour" of travelling time of getting patients to hospital
There is also room to expand, with 55 acres next to the hospital and plans for a new £15m health science campus with an institute for life sciences
A feather in its cap is that its speciality - its well-established burns and plastics unit - serves four English trauma centres and a population of 10 million people
Would include:
Restore ability to do neurosurgery - a surgical presence if not a fully fledged centre
Extra staff and theatre time to provide round-the-clock care
Two or three more intensive care beds
A new CT scanner
More inpatients beds
New cardiology facilities
Orthopaedic centre is planned within three years
Disadvantages:
Morriston does not have neurosurgery - but it would develop neuro-trauma, appointing five more surgeons and would work jointly with Cardiff
It does not have paediatric intensive care - although it has paediatric high dependency and not all major trauma centres have a paediatric element
Its accident and emergency waiting times are currently the worst in Wales for targets for 12-hour waits. It recognises these challenges but wants to expand capacity
The pitch:
Prof Hamish Laing, medical director, said: "Both Morriston and the Heath are excellent hospitals, this isn't really so much about the hospitals. We have nearly all the services you need for a major trauma centre.
"We have some services that are not in Cardiff and Cardiff has some that are not here. The NHS can sort that out; you can move services or individuals around."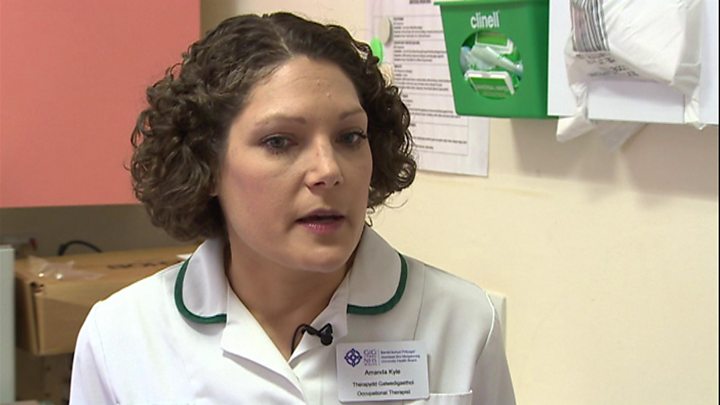 "The key thing that Morriston offers is the greatest opportunity for the most people - the greatest coverage of south Wales - to be [here] within an hour," said Prof Laing.
"Because it's sitting by the motorway, it means it's much easier to access from the other side of Haverfordwest, the other side of Brecon or Newport."