Major trauma centre: University Hospital of Wales' case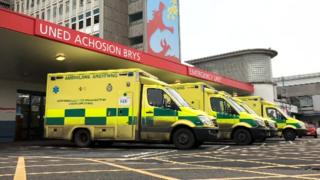 Cardiff's University Hospital of Wales already sees about 350 major trauma patients a year and is making the case that its specialist expertise at dealing with severe head injuries could be a clincher.
Advantages
"Comprehensive" neurosurgery specialist hospital for south Wales with 10 neurosurgeons - 70% of patients affected by severe trauma have a significant head injury
Paediatrics - the Noah's Ark Children's Hospital of Wales is on the site, with 146 beds and 70 consultant specialists
Best performing Emergency Unit: Wales' biggest hospital has seemingly cracked waiting times, with fewer of patients waiting 12 hours than any major unit in the country. It is also the third busiest in the UK, with 140,000 patients a year, including 33,000 children
Well developed rehabilitation services
Would include:
Six new beds for a "poly-trauma" unit and a further 15 ward beds for ongoing care and initial in-patient rehabilitation
An up-scaled critical care unit with two extra beds. It is already the busiest in Wales, caring for about 1,500 patients a year
Its neurosurgery unit has strong links to research such as at Cardiff University's Cubric state-of-the-art scanning centre
18 high-care beds but would need to expand unit to deal with 2.3m population
Collaboration with Swansea on ortho-plastics service
Disadvantages:
No burns and plastics unit but could work collaboratively with Swansea's Morriston Hospital
Further east than Swansea but considers itself "well placed to serve east and west", while Cardiff's population is growing rapidly and expected to continue to do so
The pitch:
Dr Graham Shortland, medical director for Cardiff and Vale University Health Board, said their case was being made across a series of core specialisms, from "world class" paediatrics to neurosurgery but there was also an "enthusiasm" to get the major trauma centre.
"We are very much up for this," he said.
"We have a significant number of committed senior clinicians and managers to deliver a coordinated service in Cardiff."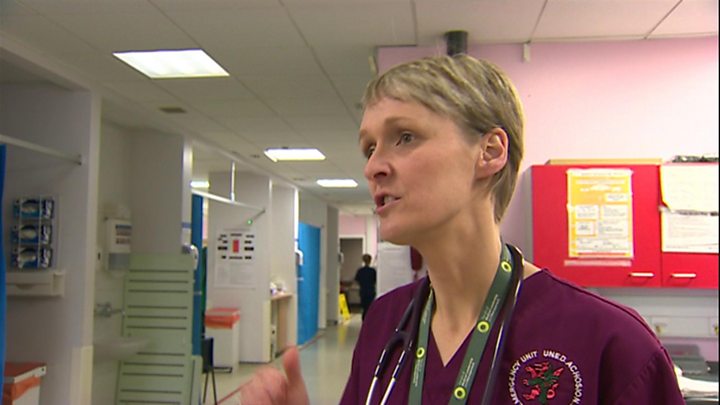 Dr Shortland added: "Neurosurgery is key in terms of having a surgeons available very rapidly and having decisions made.
"This includes when not to do surgery but having expert opinion and support systems in terms of radiology and a high-care bed facility."
But he also said Cardiff would ensure routine orthopaedic operations continued at a high level and was aware of the risk to elective surgery if this was not managed as the trauma unit was brought on stream.