Social housing places for rent in Wales dip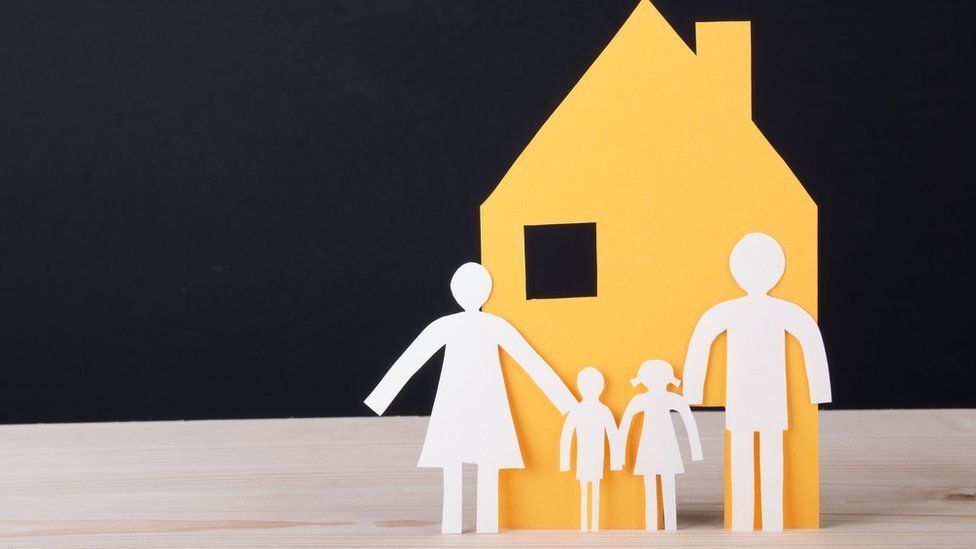 Places available for social housing in Wales have dropped for the first time in five years.
Official figures show there were just 4,340 available dwellings across all 22 councils at the end of March last year - down 4%.
Despite housing stock levels slowly increasing year-on-year, the latest data shows that demand means fewer homes are available for rent.
The Welsh Government said social housing remained a "valuable resource".
The number of properties left unoccupied for more than six months has dropped too - suggesting more pressure on the social housing sector.
According to Statistics for Wales, the number of empty homes left vacant for over half a year fell by 13% compared to 2015 - standing at 1,214.
Blaenau Gwent council has the most empty units (4.1%) followed by Wrexham (3.1%) and Neath Port Talbot (3%).
Torfaen council has the lowest vacancy rates at 0.7%.
A Welsh Government spokesman said: "The size of the stock has declined significantly since 1980 when the Right to Buy was introduced.
"Last month we introduced legislation to abolish the Right to Buy as a way of protecting Welsh stock of social housing from further reduction, ensuring it is available to provide safe, secure and affordable housing for people who are unable to take advantage of the housing market to buy or rent a home."
Social housing refers to dwellings, bedsits and bed spaces owned, or partly owned, by local authorities or registered social landlords - such as housing associations - in Wales.
According to the latest figures, there were 227,347 social housing units in Wales at the end of March, 2016.
Meanwhile, there was a very small drop in the number of social housing tenants in rent arrears during 2015-16, although the figure remains about a third - similar to previous years.
There were 73,469 tenants who were behind on their payments, with about 2% of those more than 13 weeks late.
Cardiff had 9,070 tenancies in arrears, but also has the most people on their books (25,041), while Swansea has more than 20,500 tenancies, of which 6,617 were late payers.
Ceredigion has the lowest number of tenancies (3,248) but nearly half were in arrears.
Clarissa Corbisiero-Peters, deputy chief executive of Community Housing Cymru (CHC), the body representing housing associations in Wales, said they were working to help those struggling to pay their rents.
"This support can include financial advice and support as well as repayment plans," she said.
"However, we cannot underestimate the disproportionate impact of welfare reform on tenants in Wales."