Betsi Cadwaladr health chief hopeful on improvement deadline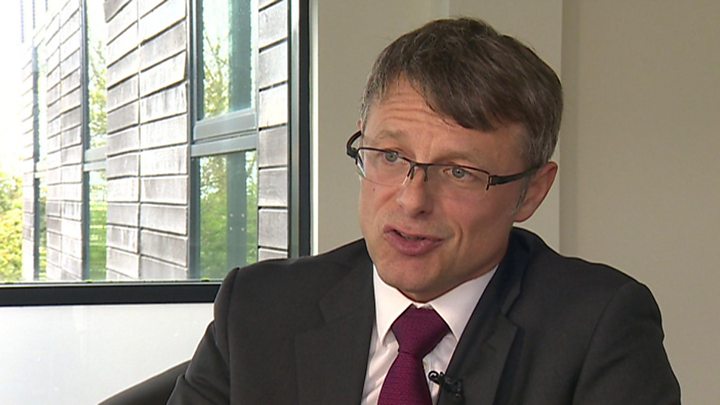 Wales' biggest health board could be ready to be taken out of special measures later this year, its boss has suggested.
But despite "remarkable" improvements, Gary Doherty said the NHS in north Wales was "not where it should be".
The Betsi Cadwaladr chief executive said performance in some areas remained unacceptable.
It was put under Welsh Government supervision two years ago over serious concerns about patient care.
Health Secretary Vaughan Gething published a series of milestones which need to meet by November to be considered to be taken out of special measures.
Mr Doherty, who took over in February 2016, said the health board had made "progress in every single area," suggesting it was on course to meet its deadline.
"My judgement is we've made progress I wanted us to make and we needed to make," he said.
A final decision will be made jointly by senior Welsh Government officials, the Wales Audit Office and Healthcare Inspectorate Wales.
Mr Doherty in particular praised:
A "brilliant achievement" in reducing C.difficile infection rates by 23% - although 230 patients still got it
A significant improvement in staff morale, with better responses to all 150 measures in the annual staff survey
"Great progress" in efforts to engage with the public - with 300 events held since the beginning of the year
Official statistics show the health board is among the best-performing in Wales on stroke and cancer care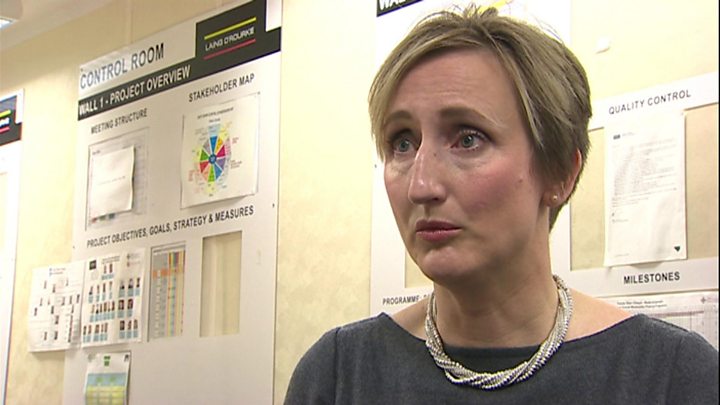 The health board is also implementing a plan to centralise complex vascular surgery on the Glan Clwyd Hospital site.
It is still committed to providing most services at each of its three main hospitals, while drawing up plans to deliver "sustainable services" in acute and emergency care, as well as emergency surgery.
However, the health board's most recent performance report showed it ranked worst in Wales on patients spending longer than 12 hours and the numbers of patients waiting more than nine months for planned treatment.
On Wednesday, we reported that Mr Doherty believed there was still a "very big gap" in terms of meeting expectations in mental health care, although a new mental health strategy has recently been published.
This is set against the scandal involving care of dementia patients on the now-closed Tawel Fan ward at Glan Clwyd Hospital.
WHAT NEEDS TO IMPROVE?
There has been a 20% improvements in ambulance handover delays but these are still among worst in Wales. More than 750 ambulances waited more than an hour before handover at A&E in February
There is a "whole range of waiting times where we need to improve". On referral to treatment waiting times, 87% of patients are waiting less than 26 weeks but there are some waiting more than a year. There were also delays in transfer from intensive care
Orthopaedics "is still our biggest waiting times problem" - reflecting wider England and Wales issues. North Wales' large elderly population is a factor. The health board will try to recruit more orthopaedic surgeons to build a sustainable service; stop-gap solutions include out-sourcing patients to private doctors
Harm to patients: Still need for improvements on issues like pressure sores, infections and falls in hospital
Cancelled operations: More than 620 patients had procedures postponed above what was planned in the latest performance figures
Delayed transfer of care of elderly patients: This is running at more than 200 per 10,000 of the population, short of the national target of 129.5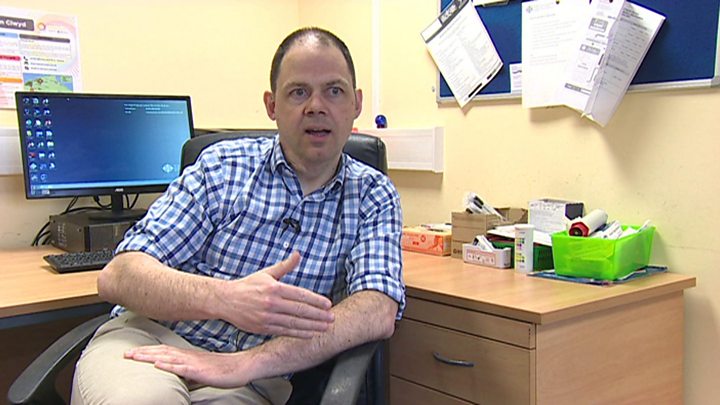 Staff shortages among clinical staff, orthopaedics, other specialist staff, GPs and general nursing. But there has been a recruitment drive in India for 25 new nurses for Bangor and Wrexham. Meanwhile, problems with three GP surgeries in danger of closing in Prestatyn led to a radical re-think in how services were delivered
The number of calls to the out-of-hours GP service had risen by 6.7% (8,695 calls) over the year - currently 68% of urgent calls are assessed within 20 minutes; the target is 98%. More triage nurses are being recruited to the rotas to deal with this
Locum spending: Compared to other health boards, Betsi is still "at the higher end of the scale". It averaged £3.5m a month in first six months of financial year. Agency nursing alone is costing about £1m a month
Budget position: There was a deficit of £30m for the last financial year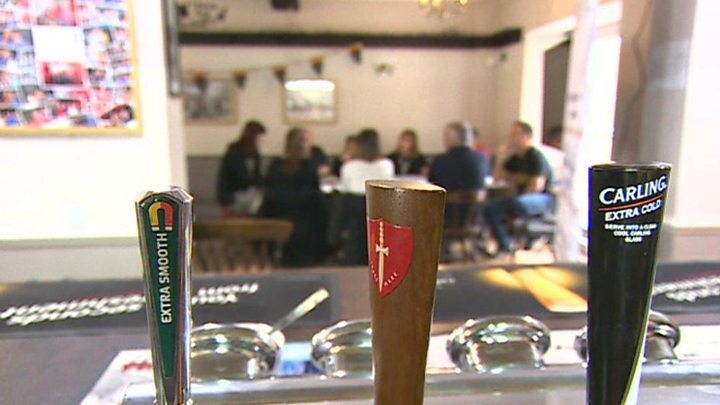 One of the reasons Betsi was put into special measures was the perception it had lost the trust of patients and was not listening sufficiently to the public's views. The health board has since been involved in a series of consultation events in communities.
Dr Chris Stockport, a Prestatyn GP and area medical director, believes being put in special measures forced those working in the health service to "be brave" and think of new ways of doing things.
"The degree of scrutiny on the health board has undoubtedly been uncomfortable," he said.
"But it's undoubtedly been necessary and has allowed people to make some fairly brave decisions which perhaps historically we may not have made - myself included."
Mr Doherty said special measures had been a "catalyst for change" and the health board was "moving on to where we want to get to".