Wales NHS unaffected by cyber attack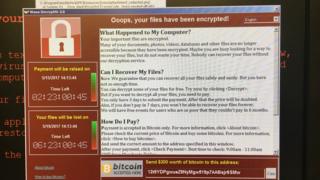 The NHS in Wales has not been affected by the cyber attack which has hit large parts of the service in England and Scotland.
A major incident has been declared as staff cannot access patient data, which has been scrambled by ransomware.
There is no evidence patient data has been compromised, NHS Digital has said.
A Welsh Government spokesperson said: "We have had no reported cyber incidents affecting NHS Wales but are monitoring the situation closely."
It comes amid reports of cyber-attacks affecting organisations worldwide.