Cyber attack: NHS Wales blocks incoming emails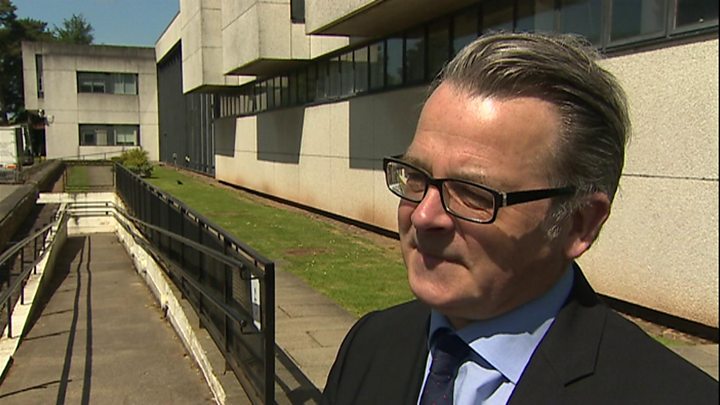 Emails to NHS Wales accounts from outside senders have been blocked following a cyber attack which hit services in England and Scotland.
About 45 NHS organisations were disrupted in the global attack that affected organisations in 100 countries on Friday.
NHS Wales Informatics Service said incoming emails would be automatically deleted as a precaution until Monday.
Outbound and internal emails are unaffected.
A Welsh Government spokesman said NHS Wales had not been affected by the cyber attack but it was "monitoring the situation closely".
He added: "We have recently invested in upgrading IT to protect potentially vulnerable front-line NHS Wales systems.
"We have also introduced a national standard for IT security for all GP surgeries in Wales."
In a tweet on Saturday, NHS Wales Informatics Service wrote: "Due to the NHS England cyber attack, we have blocked all inbound emails (external senders and NHS England) to NHS Wales. Will review Monday."
Another read: "Blocked emails will be dropped and deleted. Client services supported file shares have also been disabled until Monday as a precaution."
Home Secretary Amber Rudd said on Saturday, the NHS "must learn" from the attack and upgrade its IT systems.