'Sudden flooding' rain warning for south and mid Wales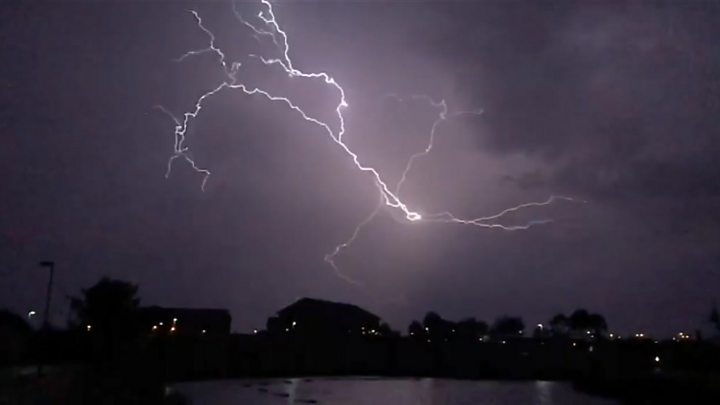 A weather warning is in place for south and parts of mid Wales, with "sudden flooding" of roads and homes possible.
Torrential rain and thunderstorms are expected to give as much as 30 or 40mm of water in an hour in places.
A Met Office yellow warning for rain is in place from 12:00 BST on Sunday until 16:00 on Monday, when the rain and storms are expected to become confined more to the east.
Lightning strikes are also possible, meaning power could be disrupted.