Hoover decision on workers' pension scheme looming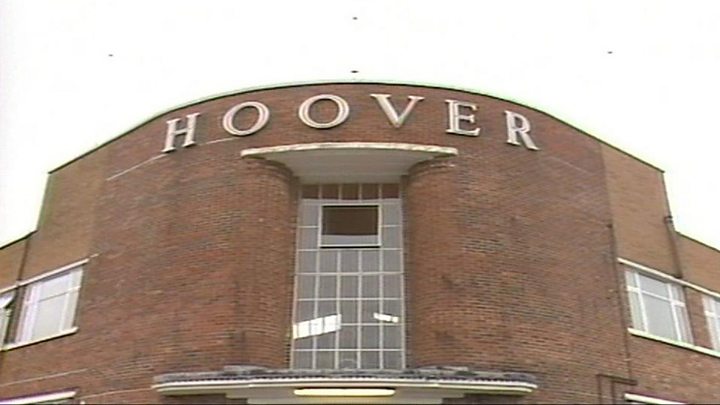 Up to 4,000 people in Wales could be affected if the Hoover pension scheme goes into the Pension Protection Fund (PPF), BBC Wales understands.
The company has been negotiating with the pension regulator and the PPF in a bid to offload its pension liabilities and a decision is expected soon.
Most, if not all, members of the scheme would see a reduction in benefits.
Those under retirement age would receive an immediate 10% cut in their pension pot.
In addition, annual payments to most members, including those already retired, would be less in the PPF than if the Hoover scheme continued.
At about £500m, the pension scheme is roughly the same size as BHS.
BHS pensions is already receiving compensation from PPF which acts as a lifeboat for pensions so people are paid even when a company goes bust or is about to and if there are insufficient assets in the scheme.
BHS is being assessed for take-over by the organisation.
The Hoover scheme has a deficit of about £250m.
Parent company Hoover Candy stopped producing washing machines in Merthyr Tydfil in 2009, blaming competition in the marketplace.
More than 300 workers lost their jobs although there is still a head office and a distribution warehouse in the town.
It is believed about half of the Hoover pension scheme's 7,800 members live in Wales.
CASE STUDY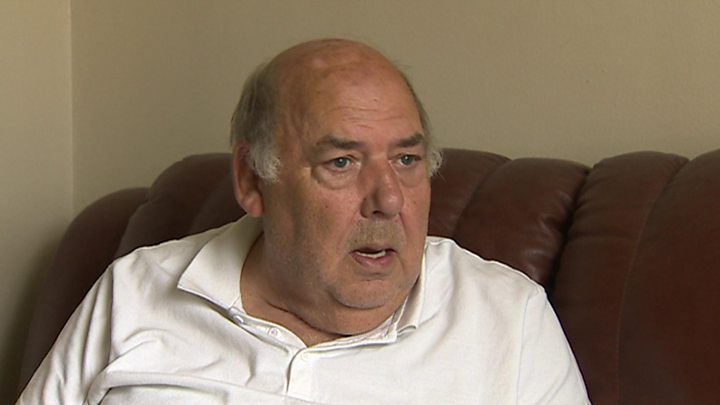 Byron Griffiths, 66, has just retired. He had two stints working at Hoover, totalling more than 30 years, the final one which lasted 12 years until production stopped in 2009.
He had transferred to a private pension after his first period with the company in the 1970s and 1980s, before joining the Hoover scheme in 1997, which gives him £190 per month.
Mr Griffiths, of Abercanaid, said people, including family members, were waiting to learn how it would affect them.
"When it was just Hoover it used to have one of the finest pension schemes, apart from the miners, in Wales. It was very good then. Now, I don't know what it is for the normal person who has retired recently.
"It's going to have a very big impact - I'm on £190 a month after 14 years plus I get the state pension. I've done alright out of the private scheme, I've been well looked after."
How does the PPF work?
The The Pension Protection Fund (PPF) was set up in 2005.
It should ensure that members of final salary schemes get their pension if their employer goes bust or is about to.
A pension scheme can resort to the PPF if it does not have enough money to pay its members' pension.
It is not funded by the tax-payer. Compulsory annual levies are charged on all schemes that would be eligible to enter the PPF if needed.
So far, 853 schemes have transferred to the PPF since it was set up; it has 225,000 members and is managing £23.4bn of assets.
Pensions expert Stuart Price, partner at Quantum Advisory, said: "Members of the pension schemes will lose out on their benefits but, on the flipside, those still employed by the company will retain their jobs.
"At the moment they [members] don't know what's happening so they can't really plan for their short-term future.
"If they get a 10% reduction [for those under 65] and lower increases in the future they might find it very hard to overcome."
Will you be affected by a change to the Hoover pensions scheme?
You can contact us in the following ways:
Email: newsonline.wales@bbc.co.uk
Tweet: @BBCWalesNews
Facebook: BBC Wales News
WhatsApp: +447555 173285
Please include a contact number if you are willing to speak to a BBC journalist.