Finsbury Park attack: Suspect Darren Osborne from Cardiff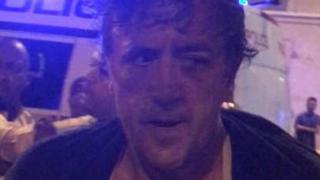 The man suspected of driving a van into Muslim worshippers near a north London mosque is Darren Osborne from Cardiff, the BBC understands.
One man died at the scene and 11 people were injured after the van mounted a pavement near Finsbury Park Mosque.
An address in Cardiff is being searched while the van belonged to Rhondda Cynon Taff hire firm Pontyclun Van Hire.
Police said a 47-year-old man was held on suspicion of attempted murder and alleged terror offences.
Father-of-four Mr Osborne's sister Nicola, speaking outside a house in Weston-Super-Mare, where family members gathered said: "I am very sorry for what's happened."
She and other family members said they would not be issuing further statements at this time.
Just after 00:20 BST, the van hit people who were helping a man who had collapsed in Seven Sisters Road. He later died but his cause of death is unclear.
All the victims were Muslim. Nine were taken to three separate hospitals while the other two were treated at the scene for minor injuries.
Eyewitness to the attack, Abdul Rahman, said the driver said he wanted to "kill all Muslims".
Mr Rahman said he struck the man and helped subdue him until the police arrived.
The suspect, who grew up in Weston-super-Mare, is in custody at a south London police station.
Neighbour Saleem Naema, 50, said: "I know him. I've lived here for five years, he was already living here when I moved in.
"If I ever needed anything he would come."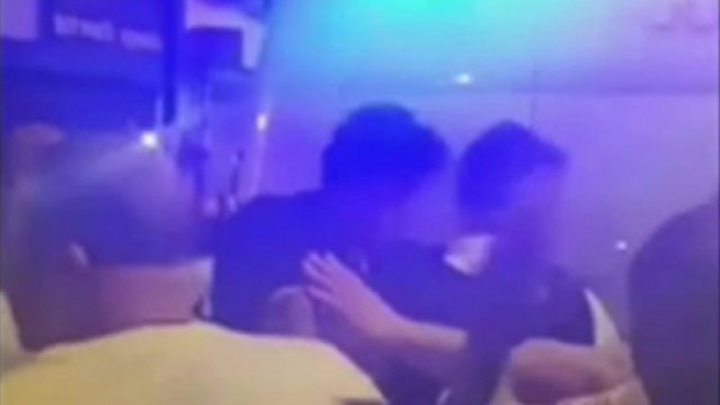 Khadijeh Sherizi, who lives next door, added: "He has been so normal. He was in his kitchen yesterday afternoon singing with his kids.
"He was the dad of the family. He has kids. He lives next door. He seemed polite and pleasant to me."
South Wales Police Assistant Chief Constable Jon Drake, said the force, along with Wales Extremism and Counter Terrorism Unit, is supporting the Metropolitan Police which is leading the investigation.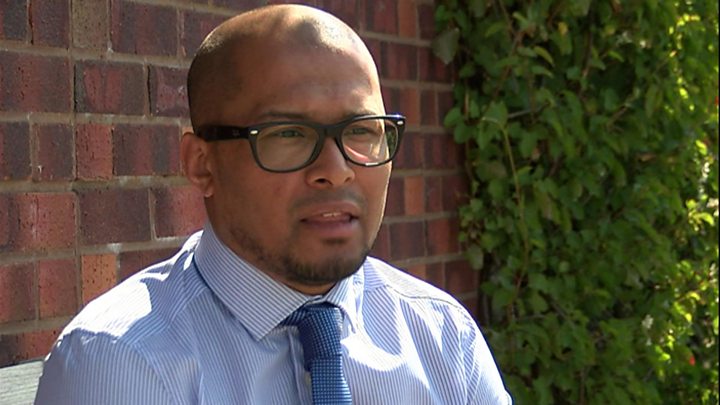 He added: "Due to the nature of this incident, police officers will carry out extra patrols in order to reassure communities, especially those observing Ramadan.
"I would ask anyone with information about this incident or anything that causes them concern or suspicion to call the police."
Officers have been searching an address in the Pentwyn area of Cardiff and neighbours have described their shock.
Jo Stevens, MP for Cardiff Central, said the developments in her constituency were "deeply concerning".
Bishop of Monmouth, Richard Pain, whose diocese covers part of Cardiff, said the attack "does not represent the faith communities who work well together for the well being of all in south east Wales".
The Muslim Council of Wales said it was "horrified".
Meanwhile, Prime Minister Theresa May, who chaired a meeting of the UK Government's Cobra committee, called the attack "sickening" and Security Minster Ben Wallace said he was not known to the security services.
Earlier, officers were also stationed at Pontyclun Van Hire, 17 miles (27km) away from Cardiff.
The company said: "We at Pontyclun Van Hire are shocked and saddened by the incident that took place at Finsbury Park last night.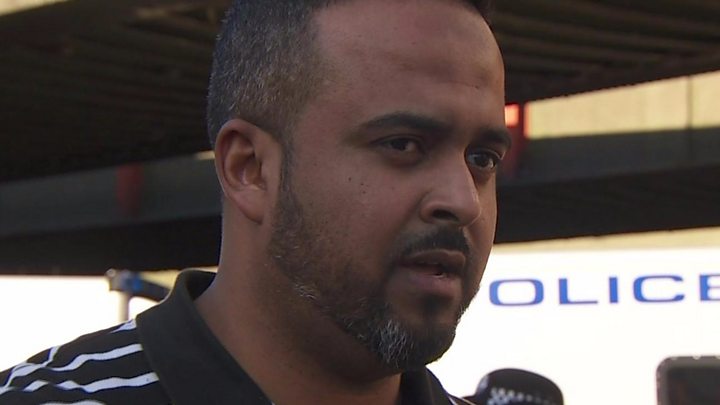 "We are co-operating fully with the Metropolitan Police investigation and our thoughts are with those who have been injured in this cowardly attack.
"We will not be making any further statement because of the ongoing police investigation but will continue to assist the police in any way we can."
Finsbury Park Mosque said it "condemns in the strongest terms a heinous terrorist attack".