Police called after Port Talbot train 'disruption'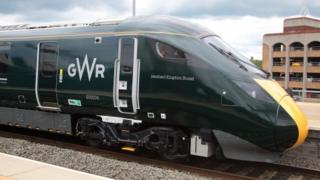 Police were called to deal with "disruption" on a train between London Paddington and Carmarthen, it is understood.
Passengers said the 15:37 BST service was at a standstill at Port Talbot for almost an hour on Sunday evening.
Great Western Railway tweeted there were "passengers causing a disturbance on this service so police attention is required".
British Transport Police has been asked to comment.