Review into schools watchdog Estyn announced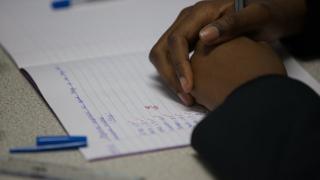 A review will be held into the future role of schools watchdog Estyn.
Education Secretary Kirsty Williams said it would look at the impact of education reforms on the body.
Prof Graham Donaldson will begin his review in August and a report is due to be published in early 2018.
Chief inspector Meilyr Rowlands said: "Significant changes are happening to the education landscape in Wales and inspection is also changing."
Ms Williams said Prof Donaldson had a "wealth of experience" carrying out reviews of education systems in Australia, Portugal, Sweden and Japan.
He will analyse evidence on inspections, how standards can be driven up and what Estyn can do to improve and develop its practices.